Our philosophy
Our vision is our mission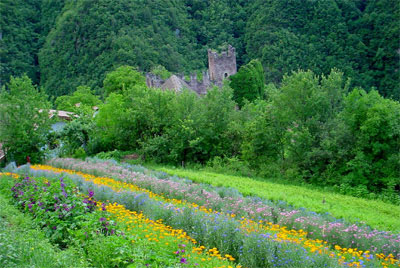 Since 1982 we grow herbs at 'Pflegerhof'.
DOur pioneering farm has switched to the principles of organic farming as early as 1980. Ever since then we have cultivated our produce according to the strict rules of organic farming.
Mixed culture and circular flow recycling management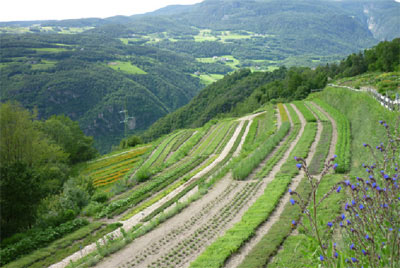 The herbs are grown in a sunny location in the form of
mixed cultivation
.
Because of this cultivation method, the plants stay healthy and complement themselves mutually in a positive way. The
circular flow recycling principal
is another important goal of us.
From the seeds to the final product
With lots of love, best farmer's skills and commitment, our herbal products are produced
from the seed up to the final product
directly on our farm (only exceptions are crèmes and oils).
The seeds are harvested in summer and autumn, seeded in winter in the heated greenhouse and then grown up as seedlings. In spring, seedlings are planted into the fields and then harvested as plants again in summer in a very careful way.
After that, dehumidification equipment is gently drying the herbs. Subsequently the leaves are separated from the stems and the herbs are processed into final products.
Because of our careful working method and experience in herb farming we can guarantee a top quality organic product.
More than 500 different herb seedlings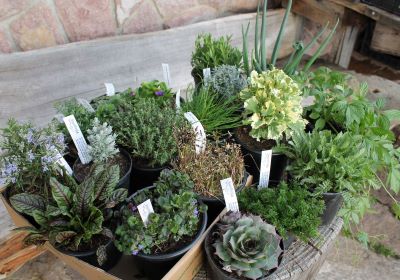 Unique in South Tyrol is our
variety of herb seedlings
, which already covers more than 500 kinds.
The list of plants gets longer every year and reaches now from A like
Afrikanische Federblume (African Hardhead)
to Z like
Zyprisches Strauchbasilikum (Cypriot Shrub Basil).
To give the visitor a bit of nature on the way
Our concern is also to give our customers an understanding of the many application possibilities of herbs.
A product can only reach high quality standards, if it is produced with lots of love and care.
At our
guided farm tours
our visitors get to know the miraculous world of herbs with all their senses.
Honesty
All products that carry our name 'Pflegerhof' contain only herbs from our farm. 'Pflegerhof' stands for our 5 tasks and goals, which we want to pursue:
Care and protection of the environment by applying controlled principles of organic farming
Take responsibility and care for the countryside and fields on the farm, to allow all visitors nice and unforgettable moments
Create products for body, mind and soul: from the seed up to the final product
Responsible growing of more than 500 different spice-, ornamental-, vegetable- and healing plants
Responsible care and honesty with our staff and customers